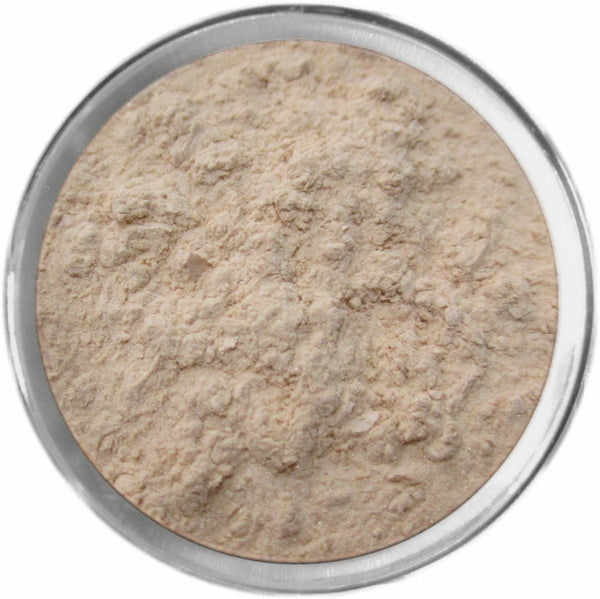 ---
Whether your skin is dry, oily or combination, this dreamy powder will remedy the look of it.
It sits delicately on your skin, reflecting light, while still maintaining a semi-matte finish. Just gorgeous for day or night, natural or dramatic looks.
If you've ever wondered how to achieve the perfect balance between a healthy glow and a soft, matte finish, you'll wonder no longer the moment you apply this powder. It glides on effortlessly, but the results are sensational!
It is a creamy, natural flesh tone that flatters all complexions from the palest to the deepest of skin tones.
 Angel Face is designed to keep your natural oil at bay all day long, so your makeup stays the same till you take it off, while imparting a natural, healthy glow to the face. Very subtle... and a very gorgeous soft-focus finish.
Ingredients
: Custom blend of specially selected white mica, arrowroot powder, clear mica, titanium dioxide, iron oxides, ultramarine blue