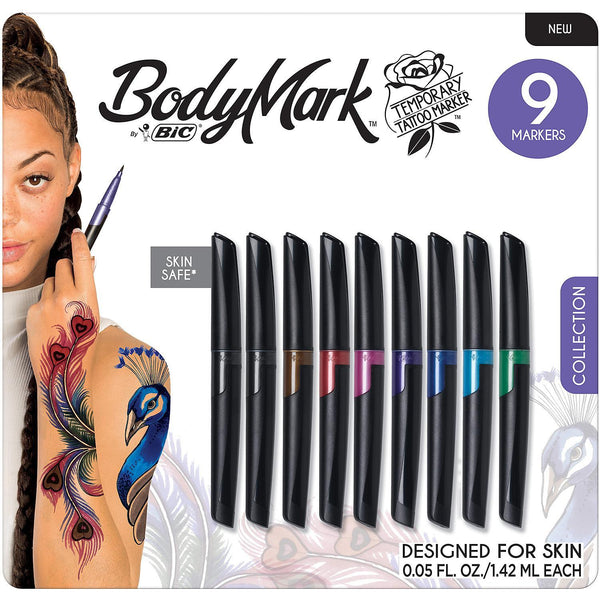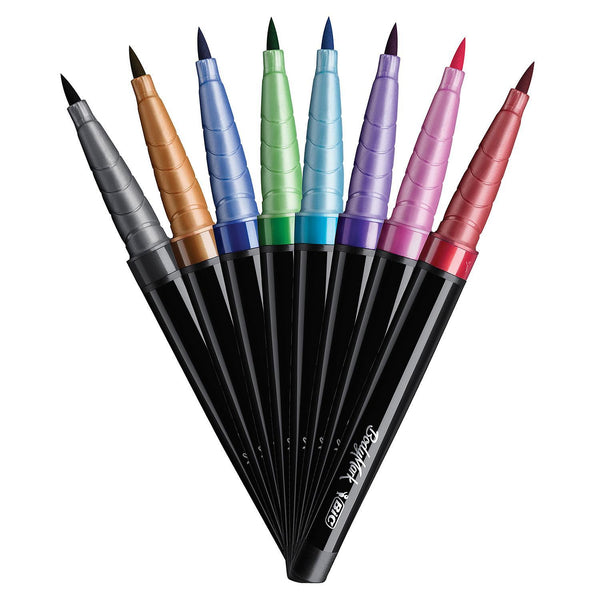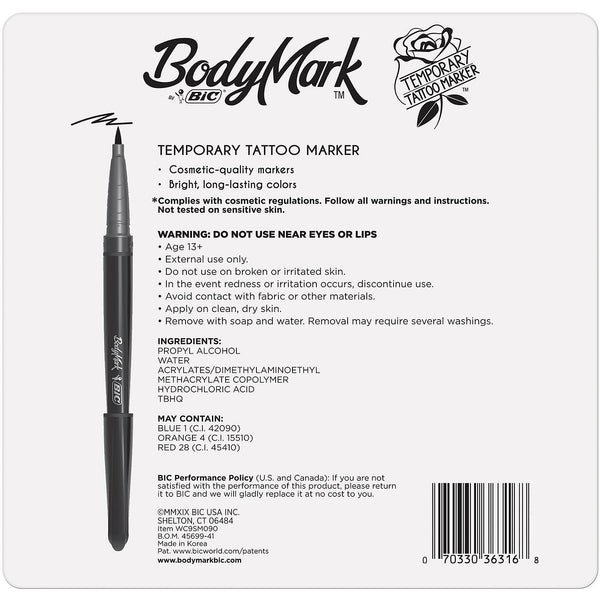 ---
THESE SHIP TO USA ADDRESSES ONLY
BIC BodyMark Temporary Tattoo Markers
Express yourself on skin with BodyMark by BIC temporary tattoo markers!
Unlike permanent markers and other inks not meant for drawing on the body, BodyMark Tattoo Markers let you create fun, unique designs that are skin-safe.*
Test a tattoo design without the pain or commitment, or just use them for fun.
Great for parties, festivals, Halloween costumes, or anytime you're feeling creative!
*Complies with cosmetic regulations. Follow all warnings and instructions. Not tested on sensitive skin.

How to Remove Your Designs

Ready to make room for fresh ink?
Remove your BodyMark by BIC designs by lathering the ink area with soap.
Rinse with water.
Removal may require several washings, but no worries - nothing permanent to regret!