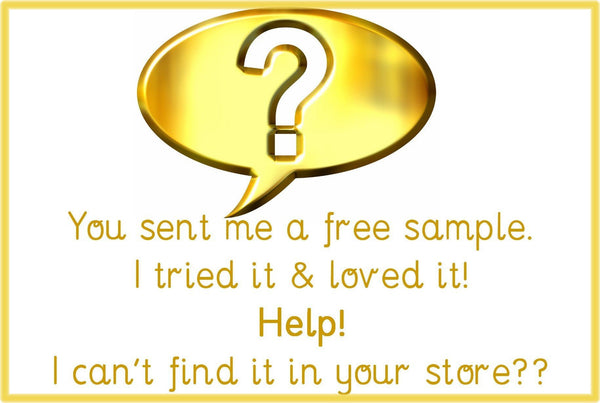 ---
I tried It & Have To Have It, But Where Is It??
We often send out a surprise free sample with orders and sometimes the color sample is new & is coming soon!
Due to the many requests for shades that are not posted on our web site yet, we thought we would make it easier.
If you tried a new sample shade and know you just have to have it, then why should you be forced to wait for it?
Simply choose the size that you desire and type the name in the text box below.
If we decided not to add the color to our catalog and it is no longer available we will promptly refund your payment.